Wedding Photographer Cardiff, South Wales
Venue | Howells School, Llandaff, Cardiff, South Wales.
Photographer | Photography First South Wales Wedding Photographer
You may remember seeing a photo from the sneak peak asian wedding shoot. 
Acting as a Cardiff Wedding Photographer travelling up to Howells School in Llandaff was a pleasure to say the least, I was asked to cover an Asian Wedding here in South Wales, this is just day 1 of 2.  The day started off with some lovely blue skies and fluffy clouds, it was a gorgeous day!  Guests arrived anticipating the Brides arrival, it was a ceremony on it's own with the brides grand entrance, after a short while the groom had the same entrance and they were together on the stage enjoying the dancing from the swing bench.
Whilst the dancing was commencing, we seen it as an opportunity to quickly get some portraits of the bride and groom, but our blue skies were no more!  It had started raining, so I ran to the car to use my shoot through umbrella as a brolly, and the rain had suddenly stopped!  Ran all that way for nothing haha..  Anyway, we still managed to get some fab photos outside and also inside the grand building.
Photography First South Wales Wedding Photography is booking up fast for 2014 weddings, so make sure you book early to avoid disappointment, give us a shout and we'll be more than happy to explain how we work and talk you through your wedding day in South Wales.  If you have any questions or would like to book, get in touch, and email me at ed@photographyfirst.co.uk or call 0779157077.  Prices can be found here, you can read about our testimonials from couples too.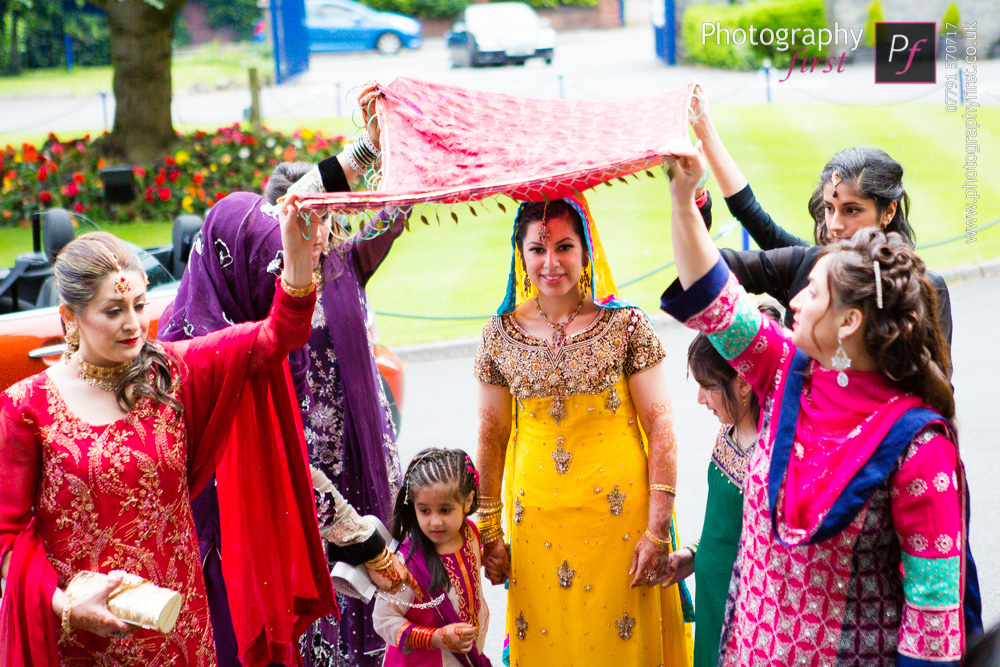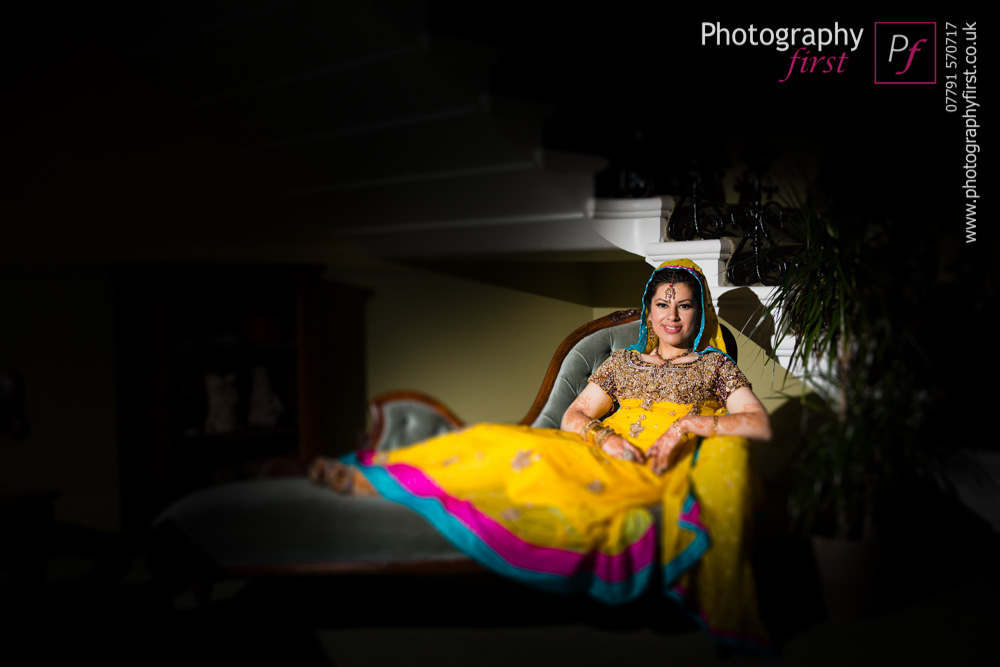 Cardiff Wedding Photographer
Wedding Photographer South Wales
Wedding Photographers South Wales Uk
Ed is an up and coming South Wales Wedding Photographer, even at this early stage, when building his South Wales Wedding Photography portfolio, clients are still enquiring about his relaxed & fun approach along with his natural and photojournalistic or reportage photography.   South Wales Wedding Photographers – With many wedding albums on offer, from a standard photobook for the couple who wants something simple, to the finest Italian handmade Storybook Albums from Graphistudio, Ed is able to present your south wales wedding photo's at a high quality standard. wedding photographers south wales uk.
So put your feet up and make yourself at home around Photography First's website! If you don't find what you're looking for, contact Ed on 07791570717 or email info@photographyfirst.co.uk
Most happy to act as a Llanelli Wedding Photographer, Swansea Wedding Photographer,Carmarthen Wedding Photographer, Neath Wedding Photographer, Port Talbot Wedding Photographer, Cardiff Wedding Photographer, Bridgend Wedding Photographer, Gower Wedding Photographer.
So basically, a Llanelli and South Wales Wedding Photographers or even UK and International Wedding Photographer anywhere really!