When we meet up initially for a wedding consultation discussing your big plans for your wedding day, I will talk you through how I go about photographing your wedding day.
But couples, especially those who live quite a distance away, decide to book online without having a chat. So I thought I'd write this little post, so you know what to expect on your wedding day from me.
Bridal Preparations
When I first arrive at your home or hotel, I won't come in with all guns blazing, with cameras in your face like a paparazzi. I'd start by photographing your wedding dress, wedding shoes and all the little details you're planning on wearing on your wedding day.
Once that's done, you should be almost finishing your make-up, so I'll photograph in the background, working with your makeup artist (MUA). I've been complimented in the past by an MUA. She said that I was very laid back and unobtrusive, believe it or not, in the past, wedding photographers have asked MUAs to move out the way whilst they were actually applying makeup!
Once you're all ready, it's time to get those classic portraits with beautiful window light, photographing the back of your dress and you with your makeup freshly applied!
Ceremony
So once you're all done at bridal preparations, I'll head off to the ceremony before you, and photograph your husband-to-be at the top of the aisle. Hopefully looking all excited, and not too nervous! But don't worry, I'll crack my rubbish jokes to keep him calm, and get his bestman to comfort him too!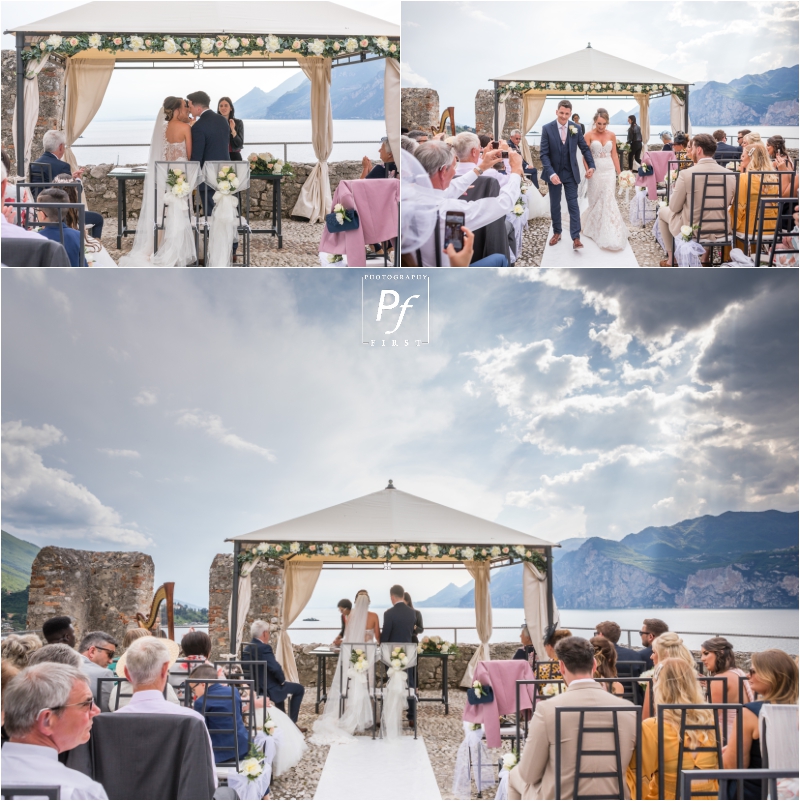 If a second photographer is included in your package, then they'll be waiting at other end of the aisle, getting the back of your dress as you walk up to see your groom for the first time, they'll aim to get his reaction, whilst I'll be aiming to get your reaction!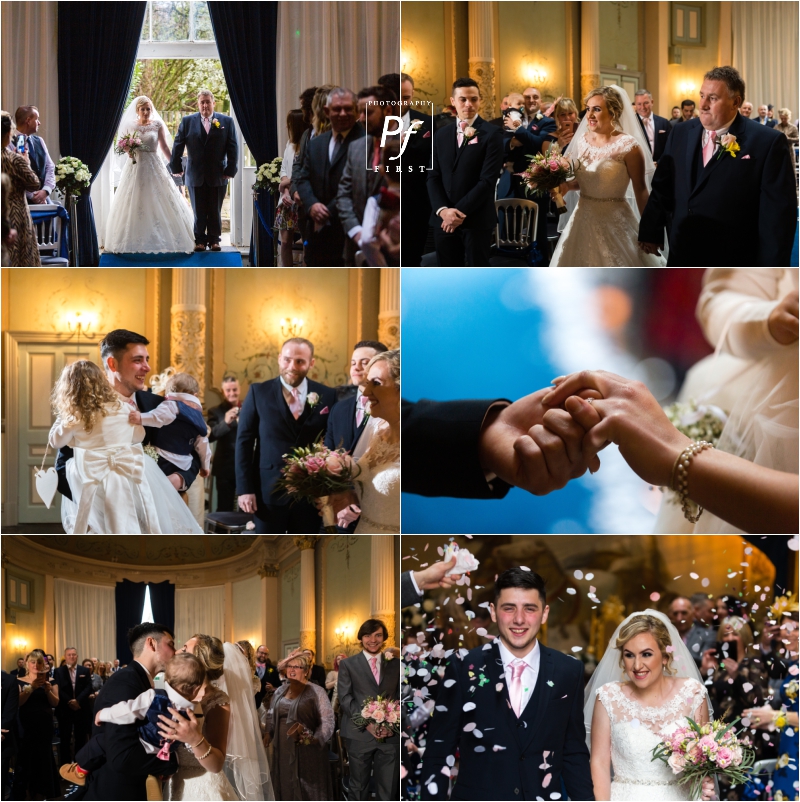 Again, I'll be as silent as possible, and photograph you guys from a distance, just pretend I'm not there, there's no need to look at the camera and smile, look at the person you're holding hands with and smile at them, they probably need it with all their emotions running wild in their head.
Once the ceremony is over, it's time for the signing of your marriage certificate, you'll sign the real one first, then the registrars or vicar will set a mock one up for the photographs. I'll direct you guys on what to do, so don't worry, you won't be sitting there awkwardly!
Group Photos
So once the ceremony is over, some venues will allow confetti when you're walking out of the ceremony, some will set up lines of guests outside right after the ceremony, and some just leave the photographers do it.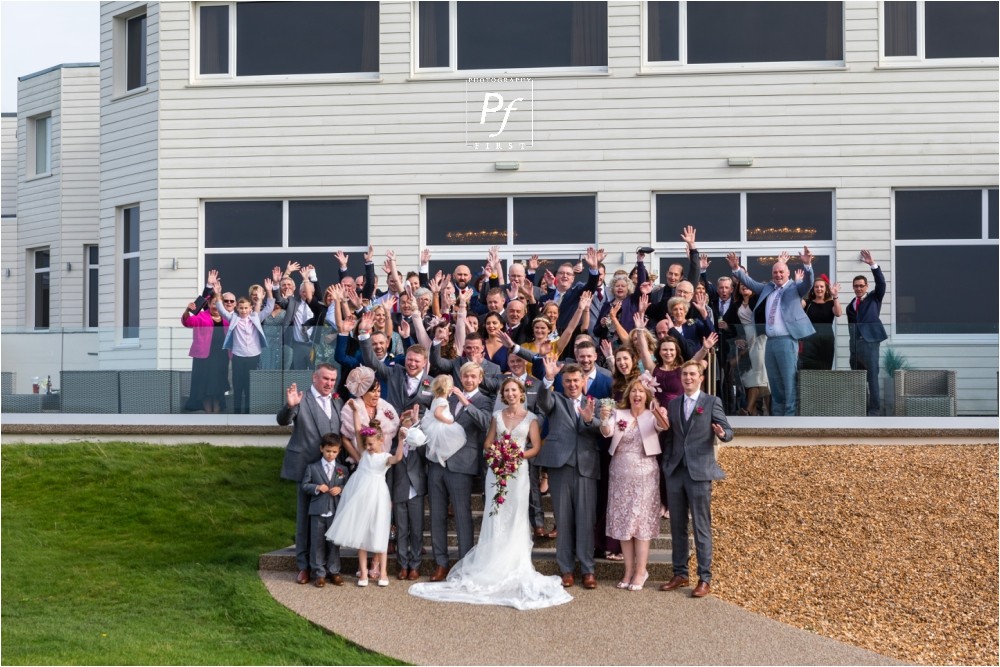 Once the confetti is thrown, I'll get all the group photos, preferebly outside, if it's raining, don't worry, I would have already brought my lights with me to photograph it all inside.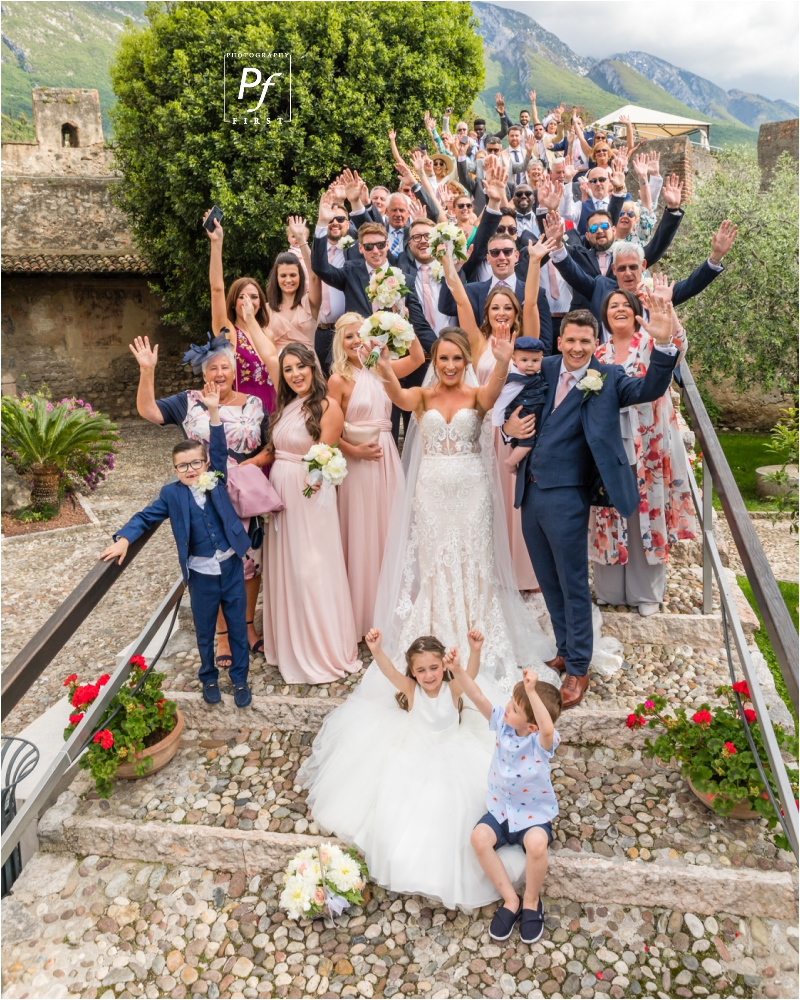 Each group shot usually takes 3 minutes, so if you decide to give me a list of 10 groups, that would take up 30 minutes of the wedding, so bare that in mind if you'd like to make your own list.
If you decide you'd like to work off my list, my list is as follows:
Bride and Groom plus everyone
Bride and Groom plus bride's extended family
Bride and Groom plus bride's siblings and parents
Bride and Groom plus bride's parents
Bride and Groom plus groom's extended family
Bride and Groom plus groom's siblings and parents
Bride and Groom plus groom's parents
Bride and Groom plus bridal party
Bride and Groom plus bridesmaids
Bride and Groom plus groomsment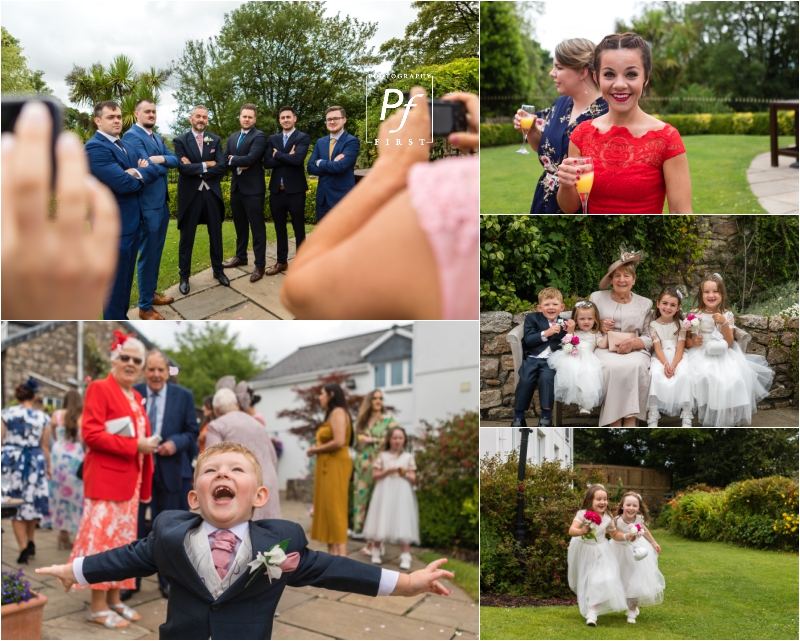 I would of course, ask if there's any other group photo you'd like.
Once that's all done, it's time to take you guys around the venue for some bride and groom portraits.
Bride and Groom Portraits
This will be the first time you guys will have time to yourselves, you're away from your guests, and really see and speak to each other for the first time!
My style is very fun and natural, so if you're not used to the camera, or don't like posing, that's absolutely fine! I usually get just the standard "safe" shots first, you know.. the ones that your parents want for the mantle piece. It's usually a case of you guys walking away from me at a distance, so you're quite far from me, it's perfect for the shy couples 🙂
We'll wander around the venue, and if you like, we could go on location too, depending on your timeline. Obviously, if you want to go on location, make sure to schedule enough travelling time when planning your wedding.
If it's raining, then we'll do it all indoors, don't worry, I am still able to get your stunning photos when you're indoors. have a look at this wedding I photographed at the Ashburnham Hotel, it was raining all day, but we did manage to get one shot outside at night, in the rain!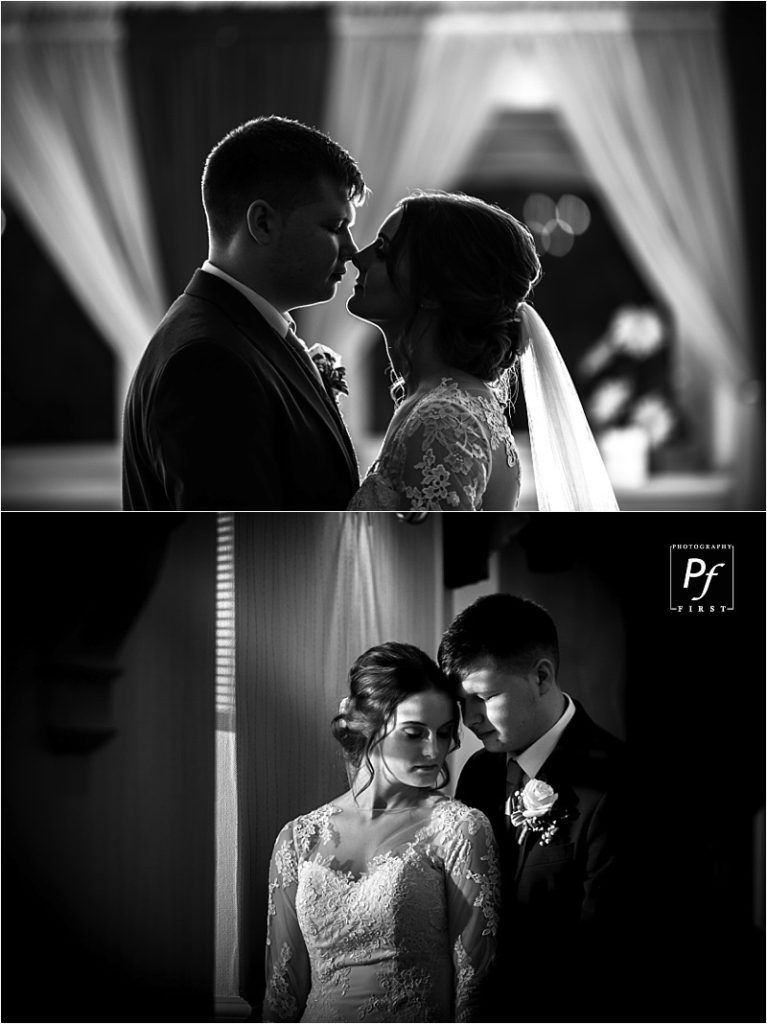 Wedding Breakfast
Once your couple portraits are done, I'll photograph the wedding breakfast room all empty, and all the details and cake etc whilst you migle with your guests. By the time I've finished, the staff usually ask if you'd like to see the room, so I'll also steal you at this point, just for a quick room photo and a mock cutting of the cake.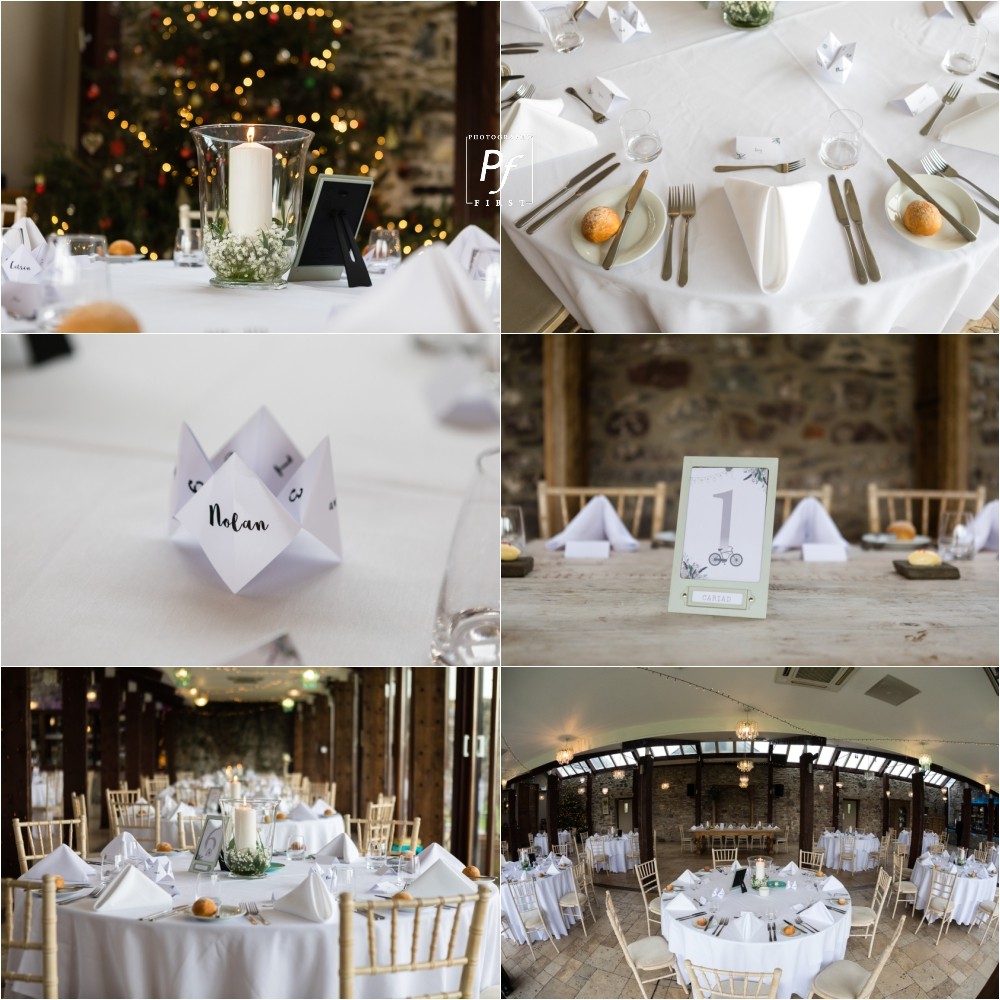 Candids
I will then pop outside to photograph all your guests, I would initially go round the little groups of people chatting, and ask them to face the camera for a smile. Once I've gone round everyone, I'll take the sneaky candid photos where they are unaware of the camera.
Speeches
Once you've had your wedding breakfast, it'll be time for your speeches, althought some couples have their speeches before the main meal, I prefer speeches after. Simply because it gives a nice flow to the evening. The last speaker can announce the turnover of the room, or cutting of the cake (real one this time!).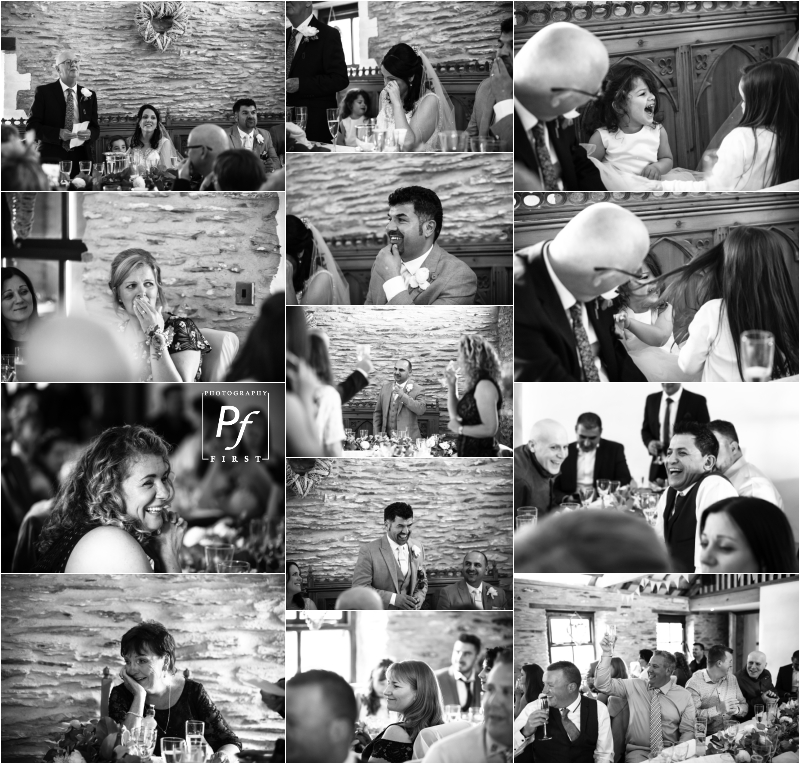 Sunset
So after the speeches, during the height of summer, the sun wouldn't be setting, but it would be a bit lower, and you'll get a different light, a softer light. So it's a great oppotunity to whisk you guys away for around 15 minutes for some photos!
First Dance
If you have something special planned like a dance routine, please let me know, so that I can get in the best position for photos. Otherwise, just do your thing, and leave me to get the romantic first dance photos!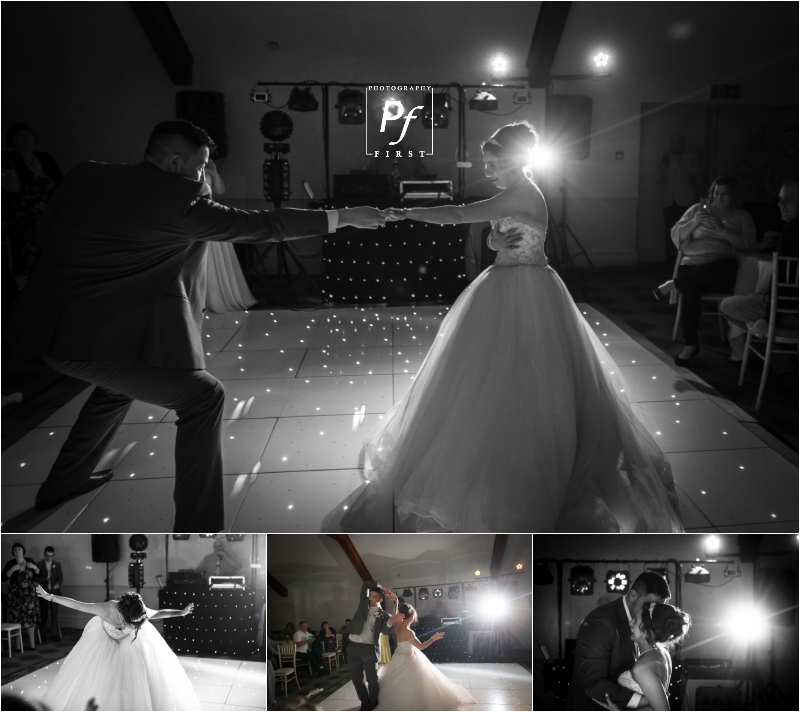 Dance Floor
After your first dance, I'll stay for a song or two, depending on how busy the dancefloor is. I'll make sure to capture your guests boogying on down before I leave for the evening.