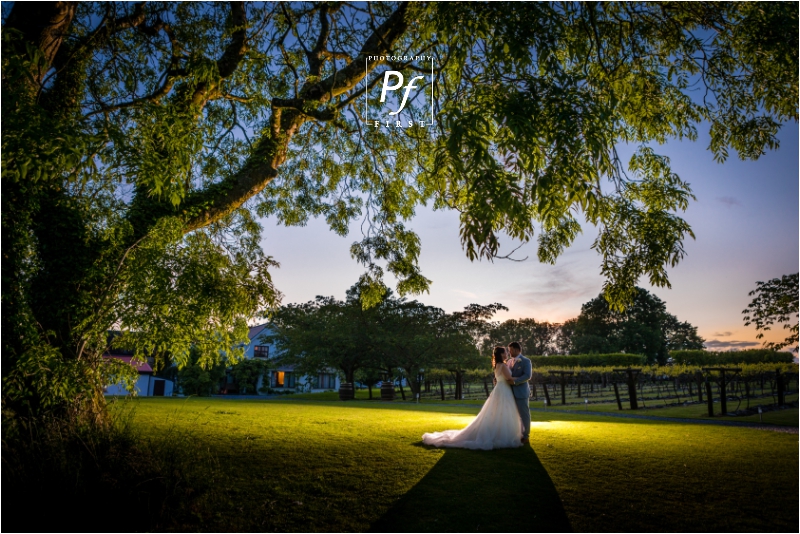 Jabajak Vineyard Wedding
What a beautiful day for a wedding! We started off in Llanelli at Nichola's parent's home, being from Llanelli myself, it was nice to have such a short distance to travel to get to a wedding.
Nichola was nice and calm, the whole atmosphere was calm too, it was good to work with MJ Motions again and Beautystyle the hair and MUA for our gorgeous bride for the first time.
All this was happening whilst Yaseen, our sharp lookin groom was getting ready at Jabajak Vineyard. Many thanks to Angharad Thomas Photography for her gorgeous work.
Turning up at Jabajak Vineyard, I was greeted with a stunning setting for an outdoor ceremony, the sun was shining, and the vineyard as a backdrop for the ceremony was to die for!
Nichola and Yaseen were amazing on the day, and took direction so well for the photos, we managed to capture not only stunning portraits of these newlyweds, but also all the emotion that came with it!
Wedding Suppliers
Video – MJ Motion Films
Magician – MagicAsh – Wales' Unique Magician
MUA and Hair – Beautystyle – Professional Hair & Makeup
Cake – Cakes by Katy
Guitarist – RJ Kirkpatrick
Band – IRock – The UK's BEST Indie Rock Party Band
Jabajak Vineyard Wedding Photographer South Wales

Jabajak Vineyard Wedding Photographer South Wales

Jabajak Vineyard Wedding Photographer South Wales

Jabajak Vineyard Wedding Photographer South Wales

Jabajak Vineyard Wedding Photographer South Wales

Jabajak Vineyard Wedding Photographer South Wales

Jabajak Vineyard Wedding Photographer South Wales

Jabajak Vineyard Wedding Photographer South Wales

Jabajak Vineyard Wedding Photographer South Wales

Jabajak Vineyard Wedding Photographer South Wales

Jabajak Vineyard Wedding Photographer South Wales

Jabajak Vineyard Wedding Photographer South Wales

Jabajak Vineyard Wedding Photographer South Wales

Jabajak Vineyard Wedding Photographer South Wales

Jabajak Vineyard Wedding Photographer South Wales

Jabajak Vineyard Wedding Photographer South Wales

Jabajak Vineyard Wedding Photographer South Wales

Jabajak Vineyard Wedding Photographer South Wales

Jabajak Vineyard Wedding Photographer South Wales

Jabajak Vineyard Wedding Photographer South Wales

Jabajak Vineyard Wedding Photographer South Wales

Jabajak Vineyard Wedding Photographer South Wales

Jabajak Vineyard Wedding Photographer South Wales

Jabajak Vineyard Wedding Photographer South Wales

Jabajak Vineyard Wedding Photographer South Wales

Jabajak Vineyard Wedding Photographer South Wales

Jabajak Vineyard Wedding Photographer South Wales

Jabajak Vineyard Wedding Photographer South Wales

Jabajak Vineyard Wedding Photographer South Wales

Jabajak Vineyard Wedding Photographer South Wales

Jabajak Vineyard Wedding Photographer South Wales

Jabajak Vineyard Wedding Photographer South Wales

Jabajak Vineyard Wedding Photographer South Wales

Jabajak Vineyard Wedding Photographer South Wales

Jabajak Vineyard Wedding Photographer South Wales

Jabajak Vineyard Wedding Photographer South Wales