Just down the road for me for this Swansea Wedding, fantastic!  If you've been following Photography First's blog, then you would have seen Tyron & Sarah's pre-wedding shoot at the start of the year.  Here's one of their photo's from the pre-wedding shoot in Swansea.
If you'd like to see more photo's, check out their Swansea Pre Wedding Shoot.
Evening Ed

We both enjoyed the experience and look forward to seeing the pictures when they are ready, it was great to finally meet you and Sarah was extremely happy with my choice of photographer.

Sarah said you were very keen and professional in what you do, she loves the 2 pictures and also cant wait to see the rest, she has already posted one picture to facebook ( watermarked of course 😀 )

We can see you have a bright future in what you do, speak soon

Tyron & Sarah
They were my first couple I actually shot, and what a fab couple to be my first! Very outgoing and great sense of humour. So you can only imagine how their wedding in The Manor Park, Swansea went 🙂
Here's one of their wedding photo's on their wedding day.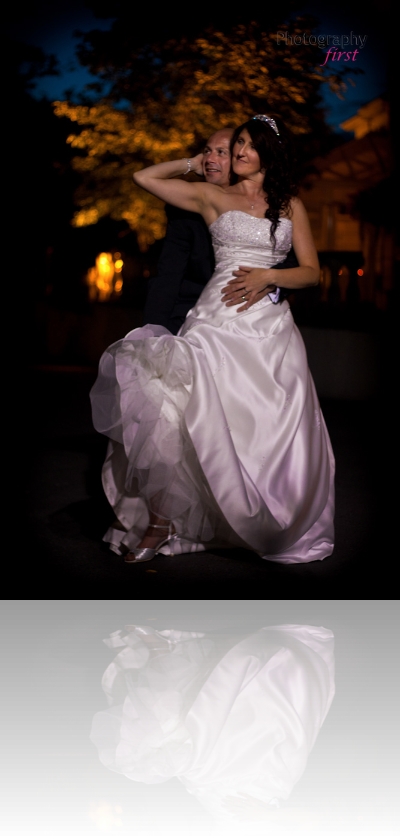 To see more, visit their Manor Park Wedding Photography gallery!
Manor Park Country House
www.manorparkcountryhouse.co.ukYnyspenllwch Road,
Clydach.
Swansea.
SA6 5NR
Tel: 01792 846999
Fax: 01792 846777 ——————————————————————————————————————————————————————
Swansea Wedding Photography
If you like what you see, please make sure you visit my Facebook Page.
Like the page to keep up-to-date with all my wedding and portrait photography photos.
Book your Swansea and South Wales Wedding Photographer early to avoid dissappointment.
I'm very keen on shooting my first Destination Wedding Photography too. In fact, I'm so keen, I am willing to provide Free Destination Wedding Photography as long as you cover my travel, accomodation and food expenses. Everything else I will provide for FREE!
I am primarily based in Llanelli, so would love to be your local Llanelli Wedding Photographer, but as I love wedding photography so much, I am willing to cover your Swansea Wedding Photography too, and if you're getting married further afield, then I'll be your Cardiff Wedding Photographer too, or maybe your South Wales Wedding Photographer, I will cover your South Wales Wedding and do a fantastic job with it. If you like my wedding photography, please also like our Facebook page even if you're not getting married 🙂