Wedding Photographers in South Wales
South Wales Venue | Ashburnham Hotel, Burry Port, South Wales
Couple | Sian and Rob
You may remember seeing the post about their sneaky peak – Burry Port Wedding Photography Sneak Peak
As a wedding photographer in Llanelli, it was a delight to have had a wedding just down the road from my home, 10 minutes down the road to this Burry Port Wedding and that was it for me.  I turned up a bit early, and there was no one in, so I grabbed the chance to get some detail shots of their decorations outside their house.. it was a scorching day, and I was way too early, a chance for me to sit in my air conditioned car to cool off!
Sian was a fab bride, and I was left to it to get all the detail shots of her wedding dress, bridesmaids dress, jewellery etc.
Rob was across the road at Ashburnham Hotel, Burry Port, so I decided to get some quick photos of the groom, bestman and his ushers up at the chapel.
After that, it was back to the house to get photos of the bridal preperation photos, then shoot off to the chapel in Burry Port.  With the ceremony done, it was time to head off down Burry Port Harbour, South Wales.  This is the bit I love most about being a wedding photographer, it's my chance to capture the bride and groom as they are, how in love they are, and how they interact with each other.
Group photos were taken at Ashburnham Hotel's grounds, a quick mock cut of the amazing cake made entirely of cheese!! Yum!
I think I've talked enough now, so lets take a look at their slideshow and photos!

Rob and Sian | Ashburnham Hotel, Burry Port Wedding Photography from Photography First on Vimeo.
Photography First covers wedding in Ashburnham Hotel, Burry Port, South Wales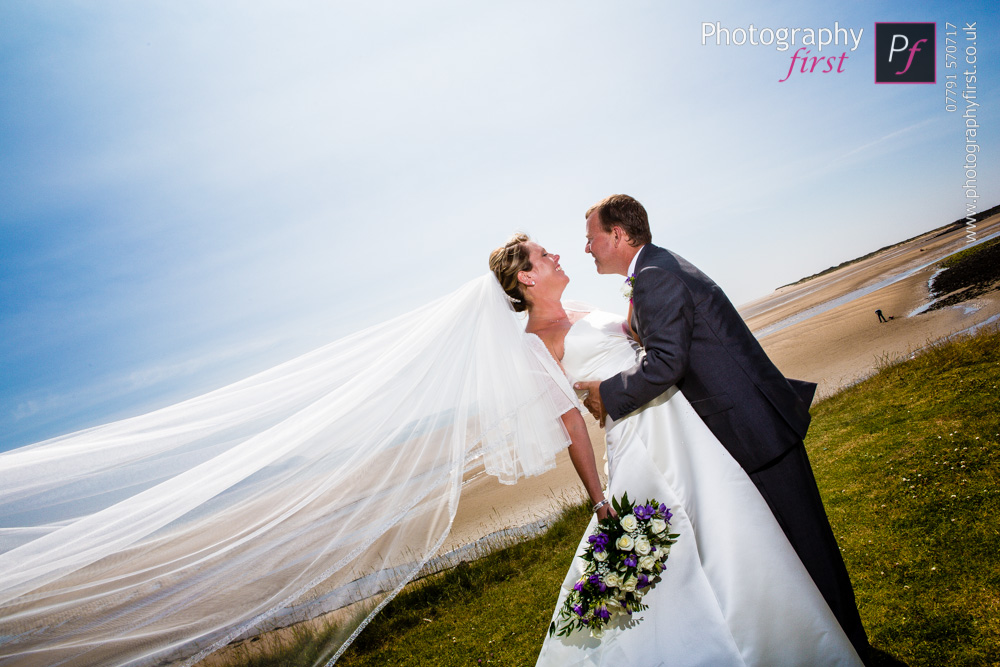 Photography First | South Wales Wedding Photographer, even at this early stage, when building his Wedding Photography portfolio, clients are still enquiring about his relaxed & fun approach along with his natural and photojournalistic or reportage photography. Dealing with the finest Italian Storybook albums made by Graphistudio, Photography First is able to present your wedding photo's at a high quality standard.
So put your feet up and make yourself at home around Photography First! If you don't find what you're looking for, contact your South Wales Wedding Photographer on 07791570717 or email info@photographyfirst.co.uk
We will be more than happy to act as your Carmarthen Wedding Photographer, Swansea Wedding Photographer, or any other area for your South Wales Wedding Photography.