CREATIVE | ELEGANT | MODERN
Are you looking for a professional wedding photographer in South Wales? I've been photographing weddings in South Wales, Cotsworlds and Overseas for several years now. And can confidently say, I am able to provide you with creative, elegant and modern wedding photographs wherever your wedding is!
It's important to book your wedding photographer as soon as you have a date, as many of the professional and creative photographers get booked up early, leaving behind the not so creative photographers who will get you photographs that any guest is able to do, lamposts sticking out of peoples heads, dress all crunched up, fake smiles and unflattering light.
As an exmaple, here's a wedding in the middle of Llanelli Town Centre, Thomas Arms Hotel. A lovely venue, but not much opportunity outside. But with the right experience, I am able to photograph you in a 'messy' enviroment, and still get you creative, elegant and modern wedding photography!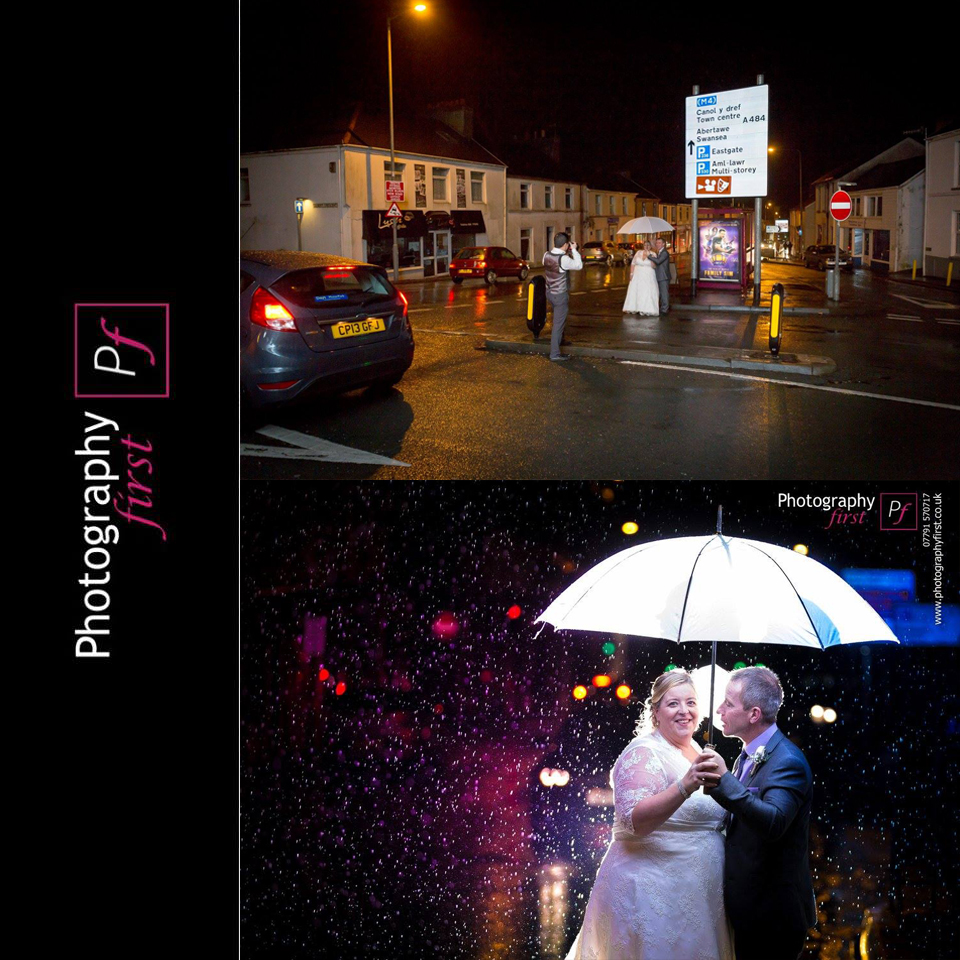 I'm starting to get known by my creative rain wedding photographs! A lot of brides worry when it rains on their wedding day, but after seeing the photographs I produce in the rain in the evening, a lot of brides secretly want it to rain!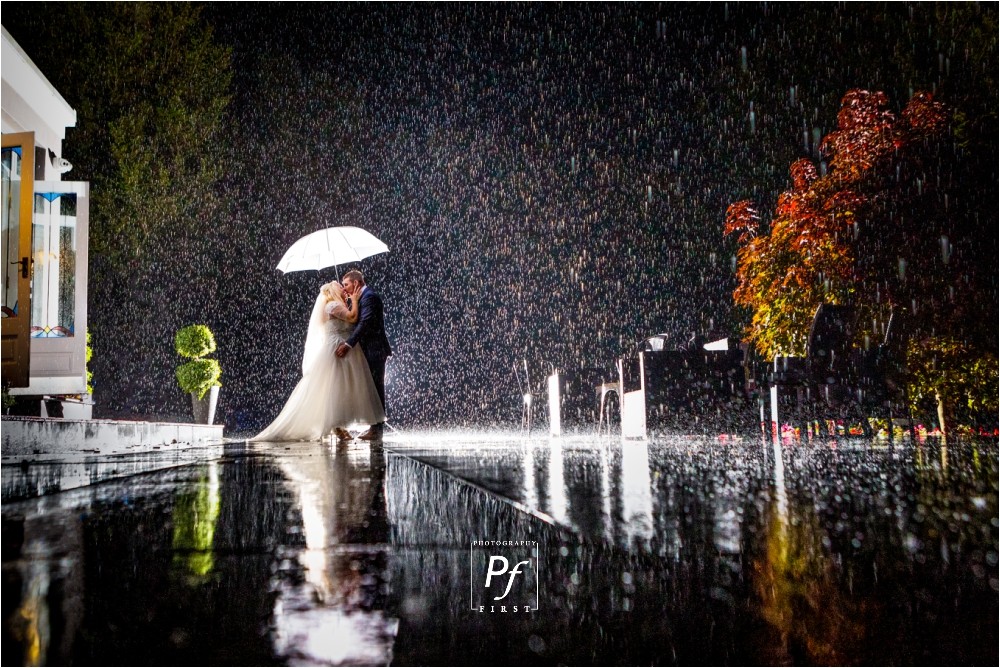 But don't worry, it doesn't have to rain for me to get your perfect wedding photos. I get a lot more creative at night, when the light is low. This is why I love winter weddings so much! A lot of wedding photographers don't like winter weddings, as they're unable to get photographs when it gets dark early. These are your 'natural light photographers', they advertise themselves are natural light photographers, because they're unable to use flash (portable studio lights). But not all, some natural light photographers are really good at what they do, and make the most of available light inside, making the most unflattering light flattering. So do your research, and ask to see portraits in the evening if your getting married in the winter!
Wedding Photographer South Wales
So if you're looking for a wedding photographer in South Wales, you've come to the right place. Based in Llanelli, South Wales, offering wedding photography, as well as portrait and commercial photography.
With photography being a passion of mine, I don't see photographing a wedding as a job of mine, I absolutely love it. I especially love photographing at new wedding venues, ones that I have never been to. There are so many venues I'm yet to photograph at in South Wales. I make a point of not doing any research on the wedding venues, as I don't want to copy any other photographers, South Wales or not! I want my couples to have unique wedding photographs, not the same as every other couple getting married.