Asian Wedding | Cardiff Photographer, South Wales
Following on from my Asian wedding photography at Cardiff, this is the second day, based in Holland House Hotel, Cardiff, South Wales.  Based on the other side of Swansea, it was a short trek down the M4 to get to Cardiff for this beautiful and colourful wedding.  This was my first Asian wedding, so I took the opportunity to document every single detail possible for the lovely couple.
This hotel was fantastic, there was so many photographic opportunities, and after speaking to the couples' videographer, I was told that the main stage was orinigally under the balcony and in the shadows!  It was a good job they listened to their sound advice and move the stage to a light and airy place, so we had great light photographing all the families enjoying their wedding.
So we took a tour around the hotel to make the most of their fabulous venue, and next, I decided, since we were in the middle of the Capital City, Cardiff, why not get a photo outside!  So I convinced them that it was a good idea to go into the middle of the dual carriage way, full of traffic, and pose in the middle of the island for me!  I loved it, they loved it, so make sure you take a look at the photos below and let me know what you think 🙂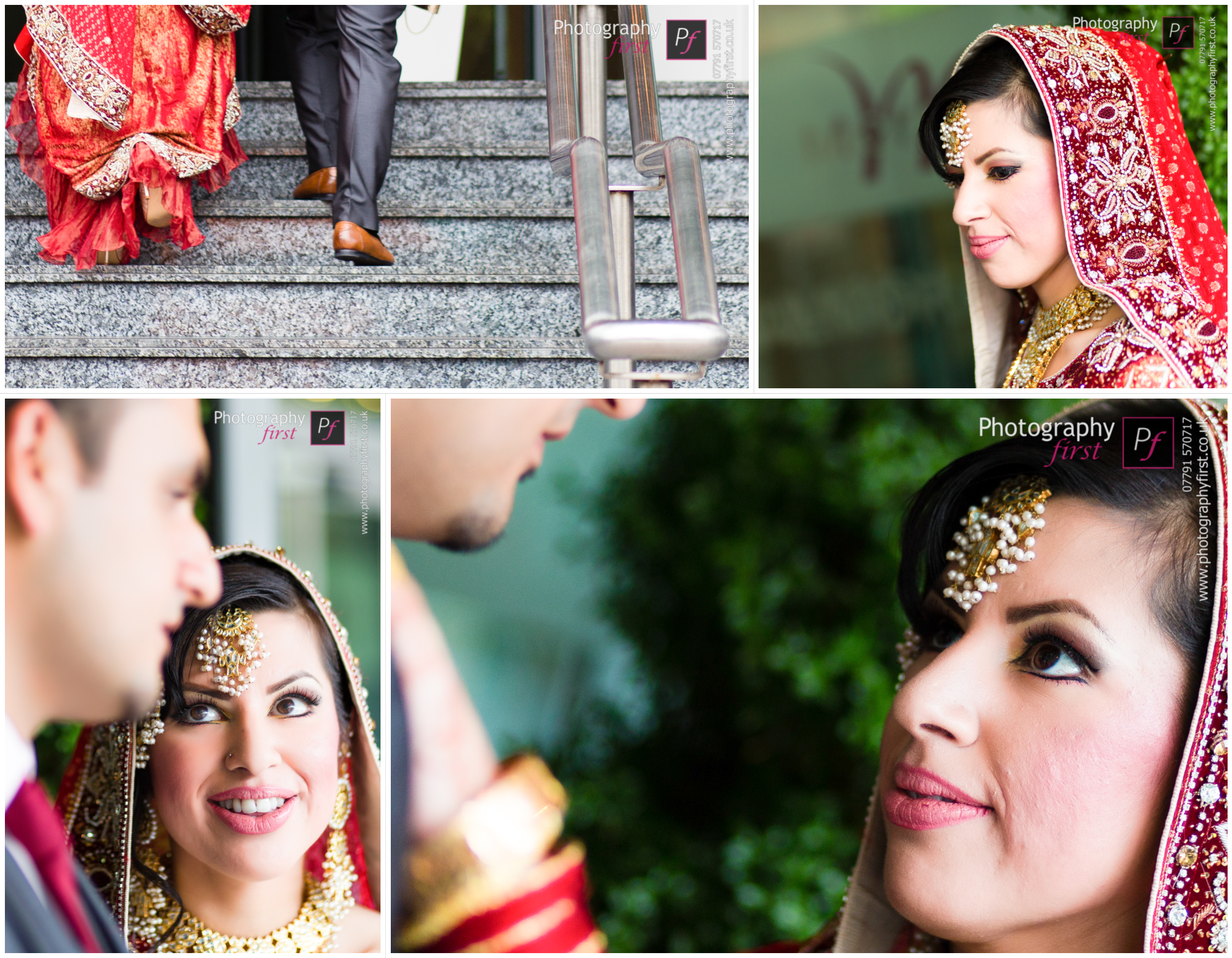 Wedding Photographers South Wales UK
Ed is an up and coming Llanelli Wedding Photographer, even at this early stage, when building hisWedding Photography portfolio, clients are still enquiring about his relaxed & fun approach along with his natural and photojournalistic or reportage photography.  South Wales Wedding Photographers. With many wedding albums on offer, from a standard photobook for the couple who wants something simple, to the finest Italian handmade Storybook Albums from Graphistudio, Ed is able to present your wedding photo's at a high quality standard. wedding photographers south wales uk.
So put your feet up and make yourself at home around Photography First's website! If you don't find what you're looking for, contact Ed on 07791570717 or email info@photographyfirst.co.uk
Most happy to act as a Llanelli Wedding Photographer, Swansea Wedding Photographer,Carmarthen Wedding Photographer, Neath Wedding Photographer, Port Talbot Wedding Photographer, Cardiff Wedding Photographer, Bridgend Wedding Photographer, Gower Wedding Photographer.
So basically, a Llanelli and South Wales Wedding Photographers or even UK and International Wedding Photographer anywhere really!