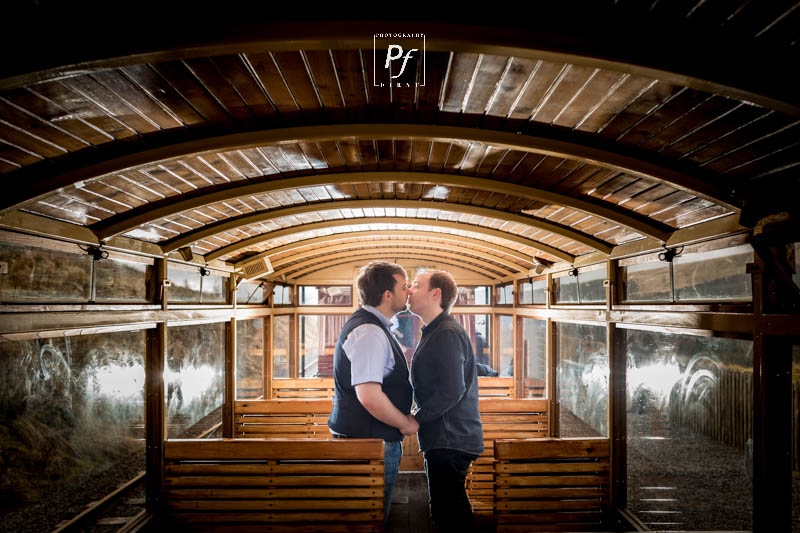 Leighton and Robert's
Engagement Shoot
Today's engagement shoot was with Leighton and Robert at Brecon Mountain Railway!  It's not something I'm used to, so I was really looking forward to it, I love photographing couples at unusual locations, and this is definitely unusual.
I turned up a bit too early for the shoot, so spent some time photographing the workshop, and as the guys also arrived a bit early, we had some time to get some photos in and around the station before getting on the train.
With a trip up the road and a few stops scheduled, it was nice to get around and photograph in and outside the train.  I love these engagement shoots, it gives us the opportunity to know each other better, they also get to know how I take the my photos, so there's no surprises on the wedding day!
You can really see the love between these guys, I'm so looking forward to photographing their wedding in Cardiff next month!