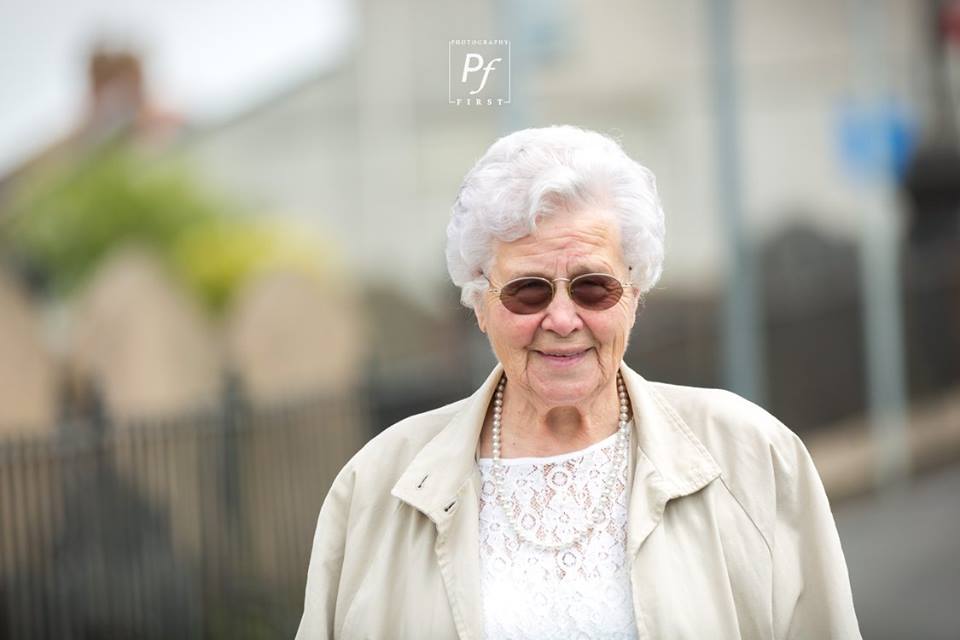 Lost and found
So remember Gale and Walters wedding?
Well, when I photograph weddings, I make sure to capture candids and guests enjoying. As I was at the ceremony early, I was able to photograph guests arriving.
With Jerusalem Church being on the main road in Burry Port, the general public were also walking by, but by the way they are dressed, its rather obvious if they were attending as guests to the wedding, right?
Not so obvious!
Well, this smartly dressed lady was walking by, I was taking natural photos of her walking towards the church when she spotted me. Naturally, I made an attempt to get her to smile, and she did.
She then carried on walking PAST the church! She wasn't a guest at the wedding! Haha.
So the search begins
It was a beautiful photo of this lady, and I just had to get it to her. I posted it on Facebook, and lots of shares later, her grand daughter got in touch with me!
I'm so glad I found her, the power of Facebook